Johnny Wesley Watkins
November 22, 1991 - June 13, 2009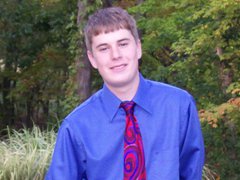 Johnny Wesley Watkins
, always known as "Wes", was a wonderful young man. On June 13, 2009, Wes was on a regular weekend trip with his family at Lake Cumberland. He had just returned from running errands in one of the family boats, when he slipped and hit his head on a concrete portion of the dock, falling into the water. Family members and friends tried to rescue Wes with no avail. He later was found in about 30 feet of water by an underwater camera system and recovered by volunteer firemen divers.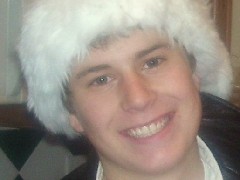 Wesley was a student at Kings Local School district since kindergarten and was to be a senior in the class of 2010. His friends have very fond memories of him throughout the years. Wes was a kind young man. His heart was filled with love and compassion for the simple gifts in life we sometimes overlook and forget. Luckily, we discovered "A Way of Life", which was an English essay Wes wrote during his junior year. In his own words, Wes tells us what he believes would make this life and world a better place.
A Way of Life
By, Wesley Watkins
2009
I think life should be viewed better than it is today. People these days often take advantage of what is given to us. I think people should learn how to respect other people and get respected by others. People should start being nicer and work on being much friendlier.

I think we should just live our life the best that we can and be happy. I also think people should try to enjoy the small things in life like staring at the Sunset or making cool shapes out of the clouds. People should learn that there is more to life than just money. Maybe if we lived this way we would have more friends and get along with everyone.

I often think about life and friendship and what we are doing wrong. I have come to believe that we are put on this earth for a reason and are here to accomplish a task. But this task has nothing to do with money it has to do with something else.

Love is a strong word which I believe we take advantage of. I think that you can't go through life not loving someone or something else. If we learned to love and respect one another maybe there wouldn't be so much hate in the world. If we all loved one another there wouldn't be tragedies or murder. I don't think people should hold grudges no matter how cruel that person seems to be because I strongly believe that there is a little good in everyone.

Sometimes I sit and think that we should stop thinking about ourselves and think about how other people feel.

We should learn to just take life the way it goes and just deal with what happens because that's just the way it is.
This essay is a true testimony to Wesley's character. He genuinely lived his life by these words. Family and friends will always remember Wes' kind heart and sweet smile. He was a true gentleman, never having anything bad to say about anyone. Wes encouraged us to be better people.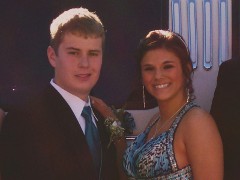 When Wes was young he "acquired" a nickname- "Mes". Everywhere he went he left a mess in some form; whether he was walking around the house, out in the yard, hanging out at the dock or in the boat. A messy path seemed to follow him - even when he was cleaning! No matter what, there was always mess trailing Wesley. As a tribute to him with love and admiration, Julie Maguire wrote and recorded the song "My Beautiful Mes" in remembrance of Johnny Wesley Watkins. This song and video was put together in his honor and memory and was played for his classmates at the Kings High School Class of 2010 Baccalaureate.
(Click here to remember Wes)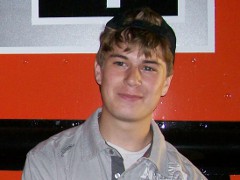 To prevent future tragedies, we have formed the Jamestown Dive Rescue Team. The team is made up of volunteer firemen from the Jamestown Fire Department in Jamestown, KY. At the time of Wes' accident there were no rescue divers for Lake Cumberland- a tragedy in its self for a lake of such size, popularity, number of visitors and citizens that support the lake each year.
Today we are proud to introduce you to the Jamestown Dive Rescue Team,
"Team Wesley".
Thank you for visiting Wes. We appreciate your much needed support to ensure tragedies, such as the loss of Wes, will be prevented in the future.
To see more images of Wesley, click here.
Today is 12/2/2023
Links
Donate now!
Follow us!
Subscribe to Email List
Give us your email. Stay in the loop!